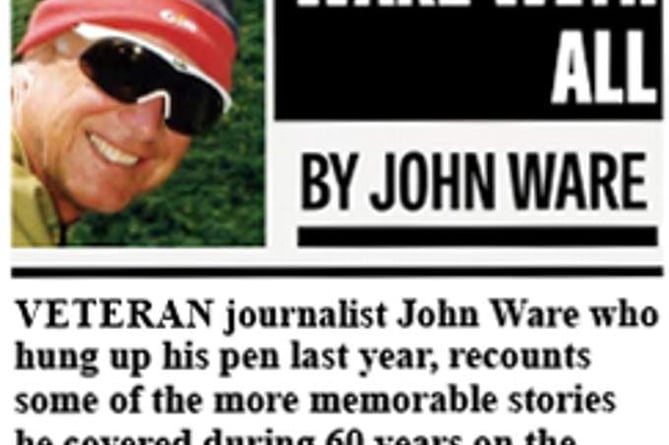 Subscribe newsletter
Subscribe to our email and get updates right in your inbox.
FORTY years ago there was an often bitter battle to stop Teignmouth Grammar School being merged with the adjoining secondary school to form a comprehensive unit.
In 1979 it was reported that a last ditch attempt was being made to stop the merger. A group of parents believed they had enough support from the new Conservative administration to stop the controversial reorganisation.
But the Devon education chief Ted Pinney declared it was too late to go back.
' It is understood that ten parents have demanded an extraordinary meeting of the Grammar School Parents' Association to discuss the possibility of retaining the school.
'An association member who did not want to be named said that if a majority of the parents at the meeting were in favour of keeping the grammar school, then further action would be taken.
He believed it was not too late and if a majority of the parents were in favour of keeping the grammar school, then further action would be taken.
'We do not believe it is too late. Some parents have been in touch with the local MP, Robin Maxwell-Hyslop, the government education department and county councillors. They were told that if parents wanted the school to be retained, it could be done.
'There are already three comprehensive schools in Teignbridge, but from September there could be no grammar schools at all. We think one should be retained to give parents a choice and to maintain standards.
Mr Pinney, however, pointed out the headmaster and staff of the new school had already been appointed.
He added that it had been decided to reorganise Teignmouth two years ago under the 1944 Education Act, which gave councils a choice, and not the 1976 act which made it compulsory.
'When I spoke to the Conservative shadow education minister Norman St John Stevas when Labour were in power, he told me it was legally irreversible once a Section 13 notice had been issued. This was done at Teignmouth last year.
'As far as I am aware, that situation has not changed under the new government. In fact Teignmouth was chosen by the county council for reorganisation.'
Not all grammar school parents, however, were in favour of retaining the school.
One declared: 'The grammar school has already suffered enough at the hands of these wreckers. By their past activities they have managed to antagonise both education committee members and officers.
'It is about time they faced realities and realised that reorganisation will go ahead.
'It would be better if they concentrated on backing the new headmaster who is trying to make this a fine school for all Teignmouth children, and by campaigning for more facilities for the new school'