MoT engineer issued fraudulent certificates to street racers
Monday 1st August 2022 1:04 pm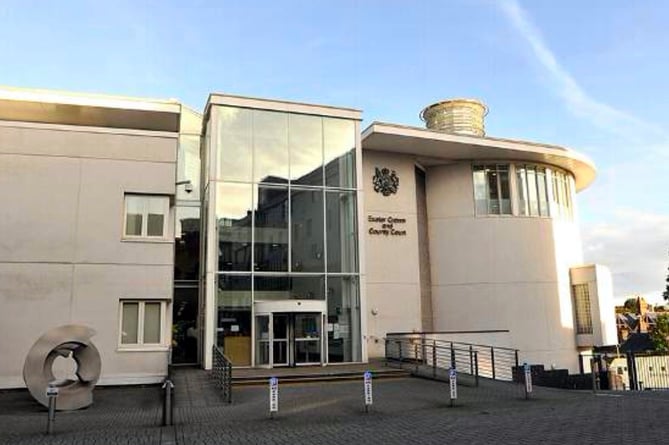 Subscribe newsletter
Subscribe to our email and get updates right in your inbox.
A ROGUE MoT tester who sold certificates to illegal street racers has been handed a suspended sentence.
Thomas Ellis ran his father's Teign MoT garage in Newton Abbot but accepted £80 a time to issue certificates for cars which were not actually tested.
Investigators found that some of the 40 false certificates he issued were applied to cars used by drivers who took part in so-called Drifting events which involve high speed controlled skids.
Many of them were issued to cars which were registered miles away from Devon, including Wells in Somerset and Beaminster, Dorset.
Ellis also failed to carry out emissions tests on other cars and passed 20 per cent more cars than most MoT garages, Exeter Crown Court was told.
The testing station also carried out more than four times as many tests than the national average and the average age of the vehicles tested was 15 years, six more than the average.
Ellis, aged 23, of Musket Road, Heathfield, Newton Abbot, admitted fraudulently issuing MoT certificates and was jailed for a year, suspended for 18 months by Recorder Mr Malcolm Galloway.
He was also ordered to do 120 hours of unpaid community work, ten days of rehabilitation activities and to pay £2,556 costs.
The judge told him: 'These were very serious offences and no doubt had one of the vehicles gone on to cause harm or to kill people, you would be facing much more serious charges.
'When cars are on the road which should not be on the road, they kill people. They kill families on motorways and kill children who are crossing the road if brakes don't work.
'That is the reason we have MoT tests and why it is extremely serious to circumvent that system.'
Miss Felicity Hine, prosecuting for the DVLA, said inspectors checked the Teign MoT garage in August 2021 and found discrepancies in the bookwork, with the number of emissions tests carried out being much less than 483 tests carried out over the previous three months.
They also noticed certificates being issued to cars outside the area and connected some of these to vehicles known to be involved in 'Drifting' or illegal driving at speed around roundabouts.
Two of the certificates had been issued to cars from Wells in Somerset and Beaminster in Dorset which had failed MoTs elsewhere just weeks earlier because of serious faults.
Ellis told investigators he had been paid £80 a time by a man called Toby to issue the certificates.
Mr Paul Dentith, defending, said Ellis had been left in charge of the business by his father, who is a commercial fisherman, despite being just 21 at the time, newly qualified, and immature for his age.
He said he had also experienced the loss of a child and the break up of a relationship. He is now working as a mechanic for another garage and is banned from carrying out MoTs for five years.
He was very sorry for his behaviour and for the embarrassment he had caused to his father's business.