Student took his life near Powderham, inquest concludes
Monday 1st August 2022 6:12 pm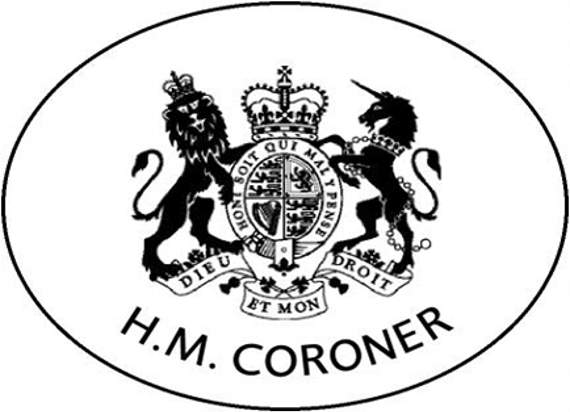 A coroner's inquest has opened into the death of farmer Daniel Tucker
()
Subscribe newsletter
Subscribe to our email and get updates right in your inbox.
A 21-year-old university student with a history of depression took his own life on the rail line near Powderham Castle, an inquest has concluded.
Adam Smethurst, who binge ate to deal with stress, worried about his weight and had first been treated for mental health problems when he was 15.
He was a second year history student at the University of Exeter and had recently returned from a week's study leave at his parents' home in Tunbridge Wells when he died on November 2, 2021.
The incident happened near Powderham Castle at around 4.30pm in the afternoon, when it was getting dark.
He knew the area well because he enjoyed walking on Dartmoor and along the footpath beside the Exe Estuary.
The train driver on the Paignton to Exeter St Thomas rail route told an inquest in Exeter, Devon: 'This was an intentional act on the male's part.'
An inquest in Exeter heard that in 2017Adam had suffered a brief period of depression but his father Hugh said 'this passed as quickly as it arrived'.
Mr Smethurst said in the hours and days before his death he and his wife had no inkling that there was anything troubling Adam, who died on his mother Julia's birthday.
Adam's father told the coroner that his son had two more years left at the university but had a good circle of friends at Exeter, where he was a member of the university rifle shooting club.
The inquest heard Adam may have followed in his father's footsteps to join the aviation industry.
His parents had seen no cause for concern during his reading week at home.
Mr Smethurst said he and his wife Julia were left in 'complete shock and disbelief' at his death.
Julia said of her only child: 'He was the light of our lives and we adored him. That day was my birthday.
'I talked to him and he wished my happy birthday and all was fine.'
Mr Smethurst said if Adam had been worried about anything they would have helped him without hesitation.
The train driver told the hearing that the accident happeed at the foot crossing on the 75mph part of the track.
He said: 'Initially I thought it was a trespasser.'
He said the student was not being chased by anyone and he braked and sounded the horn but could do nothing to prevent hitting Adam who died from multiple injuries.
Toxicology showed no alcohol or drugs in his system.
The Devon area coroner Alison Longhorn recorded a suicide conclusion. She said no one was aware he was struggling with his mental health.
The Samaritans can be reached round the clock, 24 hours a day, 365 days a year. If you need a response immediately, it's best to call them on the phone. You can reach them by calling 116 123, by emailing [email protected] or by visiting www.samaritans.org