Ex-lifeguard was 'hired hitman' murder trial told
Thursday 23rd April 2009 10:00 pm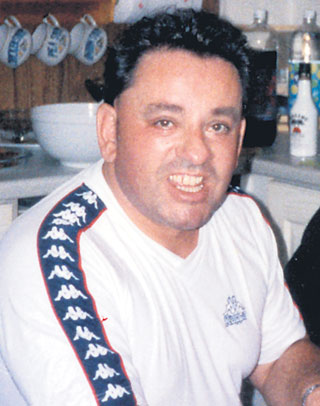 Paul Cryne: alleged to have killed another man's ex-wife.
Subscribe newsletter
Subscribe to our email and get updates right in your inbox.
A FORMER Teignmouth lifeguard and world record breaker, was the alleged hired hitman in the brutal murder of a woman.
Paul Cryne, 61, is said to have killed 52-year-old Sharon Birchwood in Surrey so her ex-husband, Graham Birchwood, could inherit her £400,000 home and £70,000 in life insurance.
Cryne was named as the murderer when the trial of Birchwood, who has pleaded not guilty to murder, opened at Croydon Crown Court last week.
Surrey police are trying to extradite Cryne from Thailand, to where he emigrated a few years ago, but there are legal complications. He is currently in prison there, waiting to hear if he will be retried on charges of murdering another expat in 2003.
He lived in Teignmouth for several years and was a colourful character – a nurse, swimming coach and lifeguard – and also took part in underwater swimming exploits which earned him entries in the Guinness Book of Records.
When the Croydon trial opened, Mark Dennis QC, prosecuting, said Mrs Birchwood was found dead, fully clothed, in her home in December 2007.
Electrical cord had been wound round her head, and a small metal handle had been used to tighten the bindings, acting as a tourniquet.
Mr Dennis said she was 'cruelly trussed up' – her hands, feet and head were bound and gagged with parcel tape.
He told the jury that Birchwood was unemployed and had debts of of more than £150,000 after ventures in Thailand failed.
His ex-wife was devoted to him despite their divorce in 1989, and he was the sole beneficiary of her will,
He said she was a 'quiet, harmless, ordinary person who muddled along in life burdened by ill health and a lack of any real social life.
'Following their divorce she had not moved on in her life...she would have done anything for the defendant.'
Mr Dennis said Birchwood's only hope to clear off his debts and start again, was if he found 'a pot of gold' but he could not afford the risk of carrying out the murder himself.
'He needed to find somebody else who would not be noticed after the event and would not attract the attention of the police. All he had to do was to keep a cool head and assist the police. It nearly worked for him. Had it not been for for some painstaking detective work he would have got away with it.'
The prosecutor claimed Cryne did the actual killing. His DNA was found on Mrs Birchwood's hand and a roll of tape.
Cryne, a former business associate of Birchwood in Thailand, flew to Heathrow from Bangkok on November 26, 2007, and returned on a flight on December 5, the morning after Mrs Birchwood was murdered.
He stayed for part of the time at the defendant's mother's home in Banstead, Surrey, and mobile phone records revealed he and Birchwood were in contact during that period, including the day of the murder.
Mr Dennis said that three days later, Mr Birchwood pretended to be the 'innocent finder' of her body.
The trial is expected to last up to five weeks.
Last month, Surrey detectives travelled to Devon to interview people who knew Cryne, who threw a big farewell party in a Teignmouth restaurant when he emigrated.