Life time award for modest community driver Eric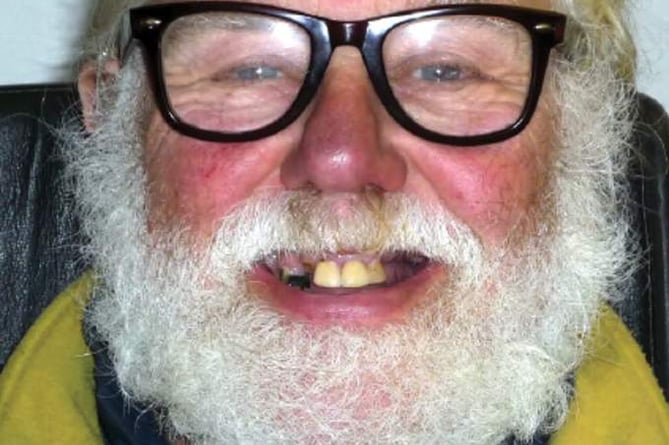 Eric Smallridge
Subscribe newsletter
Subscribe to our email and get updates right in your inbox.
THE longest serving driver with Dawlish Community Transport has retired after nearly 30 years of service.
Modest Eric Smallridge was presented with a special commendation at the National Community Transport awards.
Volunteer Eric, who has been involved with the charity since its early days, received the award as part of the Lifetime Achievement category.
DCT spokesman Sally Preston said: 'Eric has always said to me he volunteered because he wanted to, not to get any awards or medals. Over the years he has met some lovely people and has very fond memories.'
Eric began volunteering in 1993 as a driver, having taken a work break and has been on board ever since.
The citation read: 'So fully committed, involved and driving for us sometimes seven days per week, with "no" rarely being a word in his vocabulary.
'From driving minibuses to our cars, he has without a doubt clearly been a lifeline for so many.
'And to us, not only a driver, but the eyes and ears of our community; keeping a check on all those he knows and feeding back to us any concerns.'
During lockdown Eric, who is in his 70s, very reluctantly had to take a step back as it was insisted he safeguard himself. He returned for a period when the pandemic restrictions eased until one day he found himself unwell and not able to drive.
The citation continued: 'We are so very shocked and obviously saddened, and it is heartbreaking to say.'
Over the years he has served hundreds of people.
Eric rarely leaves his home town, refuses to have a mobile phone or any form of technology.
Sally said: ' Eric has given back as much in return with his very dry sense of humour, yet such an endearing, kind and gentle man. Going that extra mile does not apply to Eric; he will go miles and more.
'He is so very highly valued and respected, a wonderfully dedicated and fundamental person he has been to our charity,
'Eric said he just enjoys every moment of what he does.
'What better testimonial for a wonderful, kind, selfless and generous man who has always been ready to give his time to benefit others, a true advocate of the sector of community transport volunteering.'
Sally added Eric would be irreplaceable.