Most unlikely secret agents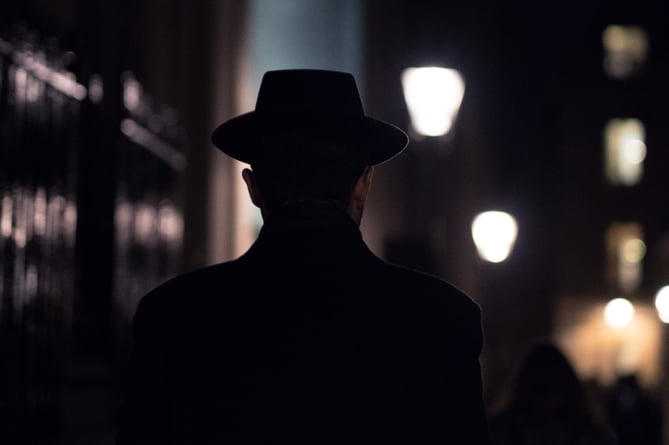 (Craig Whitehead / Unsplash )
Subscribe newsletter
Subscribe to our email and get updates right in your inbox.
A DREAM holiday on a sun drenched island turned into a nightmare for a couple in 1998 when they were suspected of being spies!
John and Jenny Potts were dragged out of bed by police in the Turkish zone of Cyprus for taking photos of a village.
Unknown to them, the community was a military zone and soldiers thought they had been spying.
Back home in Dawlish retired sales manager John protested: 'I'm no James Bond and Jenny is certainly not Mata Hari!'
Before they flew to Cyprus the couple agreed to take a picture of an old friend's former house in a village which was taken over by the Turks in the 1974 invasion.
John explained: 'He had been expelled to the Greek area and had not seen it since, and wanted a photo to remind him of home.
'We found the village and thought it strange that it had been cordoned off and nobody was allowed in.
'So Jenny took a snap from some distance away just to prove we had been there
'But a few hours later back at the hotel when we were in bed, there was a call from reception to say the police had arrived and wanted to talk to us.
'Plain clothes officers told us we had no right to take pictures of the village, and confiscated the film.
'They questioned us closely for some time and I am sure they thought we were spies. It took a lot of persuading before they accepted we were just ordinary tourists.
'For a time it was quite frightening because I had visions of us being banged up in prison.
John, who is grandmaster of the Teign Valley Hash House Harriers and founder of the Teign Valley Pedal Bashers cycling group, added: 'We also lost all the other holiday snaps on the roll of film.
'It was all very ridiculous because if we had been spies we would have been using much better cameras than our little Kodak job.'
After being 'cleared' by the police their troubles were still not over.
Next day their hire car was struck in the rear by a lorry after they were forced to brake sharply when buckets fell off a truck in front.
Luckily there were no injuries but officers from the same police station were called out to deal with the crash and said 'Oh not you two again.!'
They were hauled off to face several more hours of questioning and form filling before being released.
And to cap it all the tour company forgot to send the coach to their hotel to take them to the airport, and they had to call a cab just to just make it in time for the flight home.
Comments
To leave a comment you need to create an account. |
All comments 0