Path objectors 'threatened' with £100k legal bill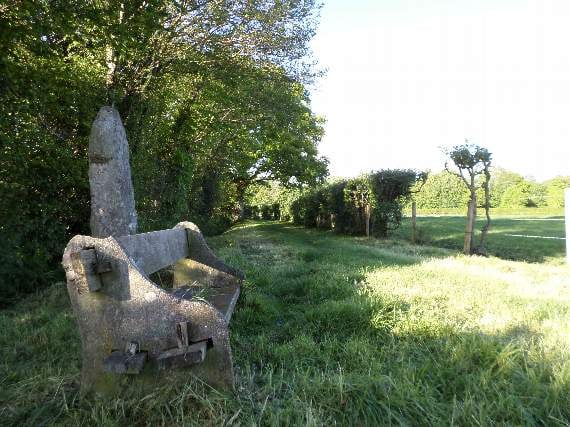 NATURAL WALK: The public right of way before the Challabrook development began.
()
Subscribe newsletter
Subscribe to our email and get updates right in your inbox.
RESIDENTS objecting to the relocation of a public right of way could be hit with a six-figure legal bill.
The warning was revealed at a meeting of Bovey Tracey Town Council's planning committee this week.
The right of way runs through the 270-home Longston Cross estate at Challabrook, currently being built by developers Rule 5.
The council had objected to the relocation, on the grounds that the new route would include steps, making it impossible for people with limited mobility to access.
The town council met with the developers last week, and the Rule 5 team said they were reviewing their plans and suggested replacing the proposed steps with a graded slope with retaining walls.
They stated that if the relocation objections are not resolved they would appeal to the Secretary of State, a potentially costly and lengthy process, which could involve a hearing and a public inquiry. A figure of £100k has been mentioned. Rule 5 said any costs could be met by the losing side.
The relocation proposal received a large number of objections on the Teignbridge Council planning portal. However, only five of them – including one from the town council – were lodged before the deadline fell.
Now the remaining four objectors will be contacted by the developers with an offer to meet and accommodate any objections where possible.
Councillors heard the letter will also outline the warning about legal fees.
'This pressure of hefty legal costs can rightly be viewed as a threat,' Cllr Eoghan Kelly said.
Cllr Kelly, who was chairing the town council planning meeting, explained Rule 5 would be keen to be seen trying to mitigate any concerns, but if the objections were not lifted, the next step would be to appeal.
'The same thing happened with the Bradley Bends development in Bovey Tracey,' he said. 'They took Teignbridge Council to task over that and, faced with a costly legal bill, the council gave in.
'Soon you'll be unable to raise an objection if it means "you lose, you pay".'
'It seems that Rule 5 can do whatever they want,' added Cllr Sheila Brooke.
Moving a public right of way is such a rare occurrence, the last time Teignbridge had to consider it was 30 years ago. As there was no-one on Teignbridge Council who knew what the procedure was, an expert had to be sought who was able to share their specialist knowledge.
If the planning application goes to appeal the legal process could take up to 12 months.
The town council deferred any decision until they have sight of more detailed plans about the proposed replacement pedestrian slope, and have also requested they see copies of the letters being sent to private objectors.
Cllr Kelly stated: 'Then we have to decide whether to leave the objection standing and see what happens… or withdraw.'ORDER YOUR DIGITAL EDITION HERE
Comments
To leave a comment you need to create an account. |
All comments 0