Queen Street: It's not a done deal and it's not pedestrianisation
Saturday 14th May 2022 4:00 pm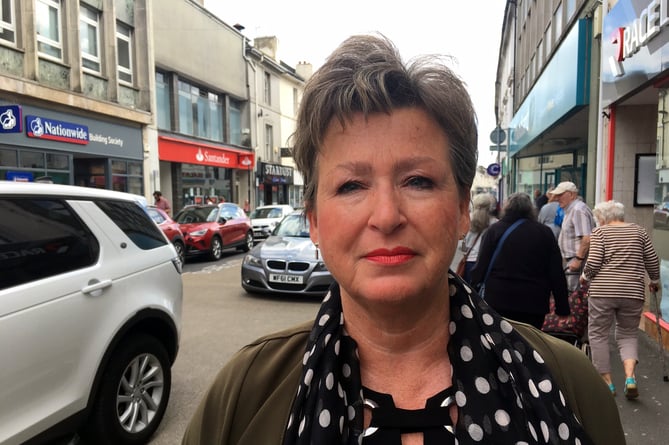 Subscribe newsletter
Subscribe to our email and get updates right in your inbox.
As Town Development Manager, a role funded entirely by Newton Abbot Town Council to promote economic viability and promote Newton Abbot as a great place in which to live work and visit, my job demands that I embed myself in the business community.
It's something I've done for a couple of decades, both here in Newton Abbot and before that in Exeter where I was heavily involved in the development and subsequent management of Princesshay Shopping Centre.
Day in, day out, I talk with owners and operators, I hear their concerns and relay their thoughts not only to members and officers of the Town Council, but to colleagues in the District and County Councils too. The hope is that this information will be used to help influence decisions on how to make the town centre as attractive as possible, to increase the likelihood of existing shoppers returning and of new ones trying us out.
In short, I know the industry and I know what's needed to keep our high streets thriving at a time of unprecedented threat brought about by both the pandemic and rise in online shopping.
When it comes to the latest proposals for Queen Street, it's fair to say that the feedback from businesses which trade there has not been positive. Pedestrianisation can have many benefits, but that is not what is planned for Queen Street and businesses tell me that it feels as though the scheme is trying to fix something which is not broken.
They have concerns that the proposals may in fact create new problems.
As our former mayor, Cllr Mike Joyce said just before leaving office, of course Newton Abbot welcomes inward investment; towns right across Britain are crying out for support. But there's little point, indeed it could be quite damaging, just to spend money for the sake of it if the resulting changes render a place worse off. The section of Queen Street most affected by these changes has only one empty shop.
Several new businesses have opened within the last year or so and commercial agents tell me that these high occupancy rates may well be down to the attractiveness of the on-street 'pop and shop' parking, as it's known in the trade. This gives their customers super-easy and convenient access, and it is a great asset, which businesses in Courtenay Street do not have. This benefit would be even better if we could have the first half hour free – now that really would be a huge boost for our town. My unsuccessful efforts to obtain this for the town over the years are perhaps more for another commentary piece though!
I know that these consultations do not come cheap. There is a lot of work involved in putting a public consultation together and it's no easy task getting the information out to the community and summarising the responses. Officers at TDC and DCC have spent a lot of time, trying to crystalise quite complex information into easy-to-understand plans and documents and so I can assure you that this is not simply a box ticking exercise as some have said to me.
I urge those who have views about these proposals to engage with the consultation process, by attending the online webinars and completing the questionnaire and using the last section of it to add comments which may not be covered. TDC and DCC are not in the business of wasting their limited funding on pointless exercises.
It is not in their interest to fund and deliver a scheme, which is not broadly supported by townsfolk, so this is not a 'done deal' as many seem to think.
The councils are genuinely interested in the views of the townspeople and rightly so, as they will not be as familiar with our town as those who live and work here. I would highlight the recent DCC consultation regarding the introduction of a 20mph speed limit in and around the town.
The majority of those who engaged with the public consultation did not support the introduction of a blanket 20mph limit. The scheme is therefore not going ahead. I think DCC were perhaps taken by surprise at this result, but nonetheless they respected the views of the people. If you want your voice to be heard and want the best chance of making a difference, whether you are a business in Queen Street, a resident, shopper or visitor, your views matter. I urge you to go online and let DCC know what you think about these proposals.
https://www.devon.gov.uk/haveyoursay/consultations/queen-street-newton-abbot-pedestrian-enhancements/
This is not a 'done deal', but it will be if all we do is talk amongst ourselves about it!
Comments
To leave a comment you need to create an account. |
All comments 0