County elects its new chairman
Friday 27th May 2022 1:30 pm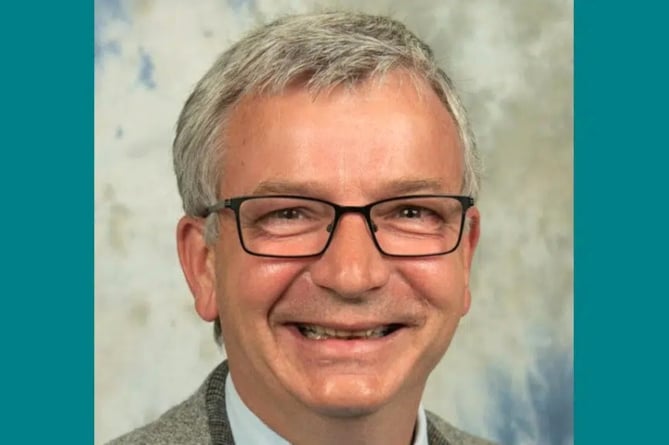 Cllr Ian Hall
Subscribe newsletter
Subscribe to our email and get updates right in your inbox.
The Axminster Conservative, who was first voted onto the council in 2007, was unanimously elected to the ceremonial role at this week's annual council meeting.
Being chairman involves representing the council at civic events during the year and presiding over full council meetings.
During his acceptance speech, Cllr Hall said he 'humbly and proudly' accepted the nomination and went on to speak about his years of community work in Axminster and the surrounding area.
'When I truly embraced the importance of putting back into my local community after reaping so much from it 31 years ago, I never thought it was the beginning of a journey that would lead this working-class – and once young – lad to have the pleasure of serving the people of Devon.
'It all began with youth football. The power of helping change young lives and promoting education through sport was the absolute catalyst of who I am today. I still hold it so dear to my heart now. Being involved in local sports charities in my wonderful hometown of Axminster was absolutely the start.
'This led me to take a chance at something I never thought I would do and never thought I would want to do – to take a chance on being an elected representative of the town [council], then district, and finally county.'
He thanked public service workers, volunteers and residents for all they had done during the pandemic and following the 'shameful' invasion of Ukraine, and said his main theme for his year of office will be mental health.
'After going through so much and persevering so well, we must now take stock and ensure our most powerful muscle has some necessary care.
\Over the last decade, I have been overjoyed that the conversation around mental health continues to expand. But we still have an incredible amount to do within our communities as they heal.
'Never has there been a time when this issue has been so important. We need to continue to shine a light on it to ensure that we can support one another and those we serve,' he said.
Supporting Cllr Hall's nomination, Cllr Marcus Hartnell (Conservative, Seaton & Colyton) said: 'Ian is a proud Devonian with a passion for sport and a special interest in health, wellbeing and supporting young people.
'He's an experienced councillor who works tirelessly in the community and I know he'll do an excellent job as chairman as well as being a great ambassador for Devon.'
At the meeting, Cllr Percy Prowse (Conservative, Duryard & Pennsylvania), a retired police officer who served for 32 years, was elected as vice chair, replacing Tavistock's Cllr Debo Sellis.
Outgoing chairman Cllr Jeffrey Trail (Conservative, Exmouth) thanked fellow members for electing him and added: 'It's been a very busy year. I don't know where the time has actually gone. It's just flown by.'
Comments
To leave a comment you need to create an account. |
All comments 0