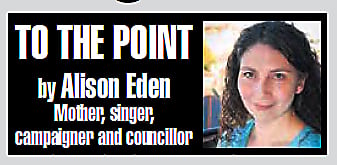 Subscribe newsletter
Subscribe to our email and get updates right in your inbox.
Ofgem, the energy regulator for the UK, are investigating the doubling of some householders' energy direct debits. In a press release they confirm that 'the regulator will require all suppliers that increased their customers' direct debits by more than 100 per cent (impacting over 500,000 customers) to review them.'
I hope they include in their investigation a consideration of the way these companies communicated (or failed to communicate) these increases. Too many people didn't realise their payments had doubled before other payments bounced.
The impact of energy price hikes and fuel increases goes far beyond the front door of those facing impossible decisions about what to spend their money on.
In this country, our family 'units' tend to be dispersed. Grandparents may live hundreds of miles from their families. A round trip for example from Teignmouth to Oxfordshire is now costing around £100 in diesel. As often is the case, it's the poorest off who bear the brunt of economic pressures. I know well-off people with spanking new electric cars. The cost to run their cars is significantly less than the cost of running the kind of second-hand car people on even the median wage can barely afford.
Doing the right thing for the environment shouldn't be a costly option. The world is literally burning. But a train journey from Teignmouth to Oxford and back even on a weekend at the cheapest rate for two people travelling is £178. And if on finding the parent you're visiting could do with an extra day's love and care, an anytime standard (not first class) return is a bafflingly enormous £504.
We need a government that believes in public service. A government that understands the concept of investment. If you limit the potential for people to meet each other, you risk a rise in loneliness, in suicide, in mental health issues. The consequences of not funding public transport, not funding what were once described as essential services are broken lives and broken communities.
So faced with the choice of visiting an elderly family member or being principled about climate change only people without mortgages and rent to pay will be able to take the planet-loving option of the train. Contrast this with Portugal, where you can travel first class for a third of the price we poor Brits are being asked to stump up to stand in hot sweaty carriages.
I hope that whoever takes the crown of Prime Minister will shout loud and clear about the planet emergency we have created. However, it seems from focus group data that Conservative supporters don't rate climate change as a priority. Inevitably therefore, the next Tory Leader and PM will be focused more on resonating with Conservative activists and voters than on the bigger, currently burning, picture.
Comments
To leave a comment you need to create an account. |
All comments 0