Stay local is advice from DNP rangers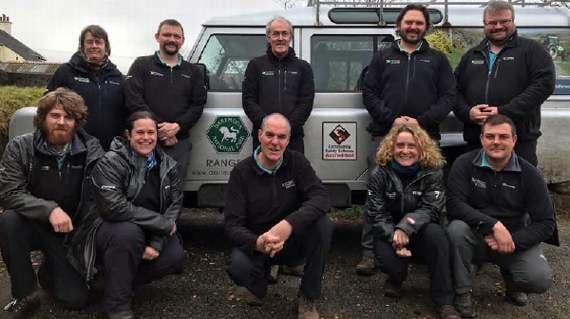 Subscribe newsletter
Subscribe to our email and get updates right in your inbox.
Dartmoor National Park Rangers, working with Devon and Cornwall Police, are asking people to 'think twice' before travelling for exercise.
Government guidelines allow people to leave home for exercise, but this should be done locally wherever possible, stating local means the village, town or city where people live.
One of the Rangers' team, Rob Steemson, said: 'Some people still aren't staying local. We had one person from Plymouth who had travelled right across the moor to Haytor, and a party of canoeists from Exeter who decided to go to Dartmeet.
'Exercise on the moor should mean walking, cycling or horse riding. If the canoeists had got into trouble that would have put an immense strain on emergency services.'
During the first weekend of Lockdown 3.0, under the new restrictions, Dartmoor was far busier than expected with some popular places becoming congested and a significant number of vehicles parking on verges and blocking local access in some places.
Some people were reported to have travelled from outside the county to visit the moor.
Last weekend, Rangers continued their efforts to halt the spread of Covid-19 and things were slightly better.
The Rangers have been working alongside the police for seven years so far, dealing with crime on the moor as part of a community safety accreditation scheme.
Rob said: 'Generally people have been more sensible this weekend, although the police still had to issue several on-the-spot fines.'
The Rangers rely on the public informing them of possible breaches in social distancing rules and the team of 10 have been travelling in tandem with police vehicles.
'There were at least four police patrols on the moor over the weekend,' Rob said. 'And at one point the police officers blitzed one of the car parks. Many drivers, though, are parking in more remote locations.'
Dartmoor National Park chief executive, Dr Kevin Bishop, said: 'Most people have done exceptionally well so far and our appreciation for everyone's efforts cannot be overstated. Thank you for your continued support.
'As has been highlighted this week, we really need to pull together now to get through the coming weeks. We are urging people to exercise from home wherever possible.
'This might mean thinking twice before you get in your vehicle – ask yourself if it's a reasonable journey to make. If not, please: stay at home.
'When the time comes, everyone will be given a warm, enthusiastic Dartmoor welcome and we look forward to seeing people reconnect with this special landscape.'
Rob, the park's community landscape management Ranger, made a final appeal: 'Please, stick to the guidance and stay local to your area.'