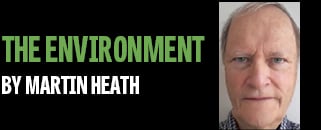 Subscribe newsletter
Subscribe to our email and get updates right in your inbox.
As many older cars do not have built-in eco computers and many that do don't seem to work after the first 18 months, the consequences are your engine is not turning off when stopped.
This eco design only seems to work when your car battery is relatively new. This Stop and Start system was supposed to be a stop-gap until we have either a fully electric car or a hybrid. On top of this, I have noticed another old bad habit has crept back; that's if it ever went, cars stopped at traffic lights with their engines still running.
Drivers are still stopping at the school gates at drop-off time with their engine ticking over. Last week I was parked in one of the district's station car parks to pick up my daughter, when I heard an engine running, I looked at my rev counter and observed it was not me, I then realised it was the car parked next to me. The driver of this car had the window right down and was talking to a friend who was standing next to the car. I observed their conversation went on for a number of minutes as the driver waited for the person to arrive at the station. This happens with both men and woman on regular occurrences.
How can this be happening with fuel costing £2 a litre and still going up? Not to mention how this adds to air pollution and is making climate change speed up. This is what has been dubbed 'dinosaur thinking and driving.' Unless you are very rich, why would you waste fuel like this? And if you are rich, you should be thinking of the damage you are doing to the planet. Maybe people don't think it will save them much, but depending on the length of journey's you do, it could save you up to 10 per cent of your fuel bill. That's four times the VAT cut the chancellor did in the budget. It seems that we humans are still living in the past of waste and plenty, when in reality, we are living in a time of rising world commodity  prices that aren't going to go down much in the futures.
Want to keep your fuel bill down? Then turn off your engine if stopped for five seconds; accelerate slowly; don't speed; keep tyres correctly inflated; don't keep unwanted items in the car; get into a higher gear as soon as suits the car; drive like an advanced driver and not like you are the only one on the road. You just might save yourself 20 per cent of your fuel costs! Well done to you if that's what you do anyway.
Comments
To leave a comment you need to create an account. |
All comments 0