RESTRUCTURE LATEST: Clubs pitched a 'merger of equals'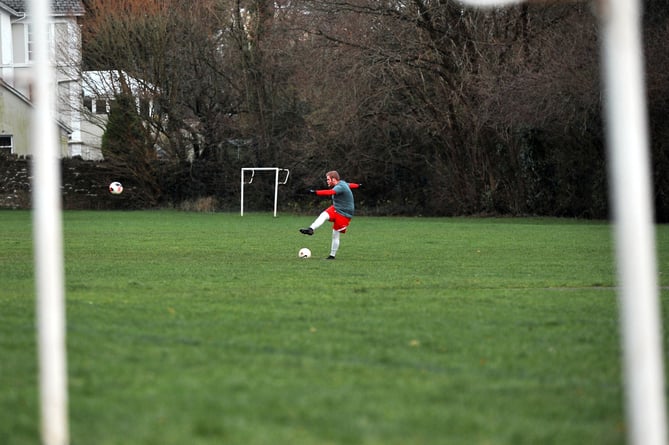 Subscribe newsletter
Subscribe to our email and get updates right in your inbox.
CLUBS in the South West Peninsula League have been given an update on plans to restructure non-league football in the South West.
Blueprints have been submitted to The FA which would see the Western League and the Peninsula League merged from the 2023/24 season onwards.
The Western League Premier Division at Step Five would be replaced by two divisions of 18 teams – one covering Bristol and the 'north' area, with the other broadly covering Devon and Cornwall in the south.
Three divisions would remain at Step Six level, each containing 18 teams and spanning east, central and west areas respectively.
The move comes after clubs raised concerns over travel distances in the Western League last season, with the longest round trip between Keynsham Town and Mousehole involving a near-400-mile trek.
A presentation about the situation so far was given by officials from both leagues during last night's Peninsula League annual meeting in Plymouth.
'The FA's Leagues Committee are in support of this proposal in principle,' said Peninsula League secretary Phil Hiscox.
'They have even said themselves that change will happen. Keeping the status quo is simply not an option.
'For the first time ever, Devon will have six clubs competing in the Southern League next season. That has been made possible by leagues and authorities buying into the non-league system.
'That hasn't been without challenge, especially being as though there is more cost involved the further up the leagues you go.
'This proposal will ensure that the change is structured. It's not necessarily what the Western League or Peninsula League will have wanted – they both stand to lose a lot of history – but it's for the greater good of football.'
Hiscox added that no clubs would have promotion forced upon them, and only those with 'ambition, ground grading and league position' would be considered.
He also pointed out that the divisions have been limited to 18 teams to ensure that leagues below remain viable, and noted the potential for more involvement in FA competitions and access to ground improvement funds.
Western League chairman John Pool continued: 'It's clear that there's no longevity or sustainability in the current structure. The travel has caused problems, to say the least.
'We believe that this proposal is the best way forward. It will give clubs an opportunity which they haven't had before. Progression will be there for the clubs who want it.
'It's an exciting time for us. We've got to get through this consultation phase, as the proposal cannot be rubber-stamped until all stakeholders and leagues affected have been spoken to.'
Richard Palette, the Western League's vice chairman, explained: 'It's important to remember that this is a merger of equals, not a takeover of one league by the other.
'We have the support in principle of The FA and this isn't something that is "being done to us". We have done all of the spade work and will continue to do so.
'October 28 was the first time we had a formal sit-down with The FA about this. It's a long old process and it's certainly not something we've just thought up in the car park beforehand.'
During a short Q&A session, Bovey Tracey club secretary Nigel Call asked when a final decision would be made so that clubs know what they're playing for during the 2022/23 season – which gets going on August 6.
'It is our intention that before a ball is kicked in anger next season, clubs will know what they are playing for,' said Hiscox.
And Pool added: 'We've got to talk to all stakeholders first. Once we're at that point, we will call a league committee to update everyone.'
Comments
To leave a comment you need to create an account. |
All comments 0