Bungling robber who stole empty till jailed
Monday 25th July 2022 4:46 pm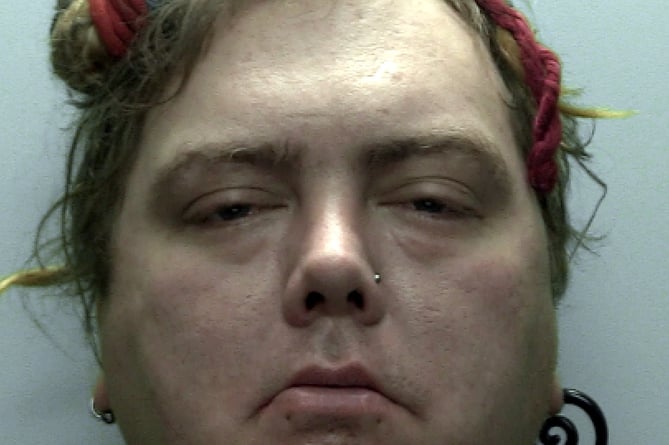 Subscribe newsletter
Subscribe to our email and get updates right in your inbox.
A BUNGLING robber staggered through a queue of hungry students at a McDonald's carrying a heavy till only to discover that it contained no cash at all.
William Macleod, pictured, carried out his bizarre raid on the takeaway in Exeter's High Street just minutes after the night's takings had been collected by a security van.
The shop was packed with customers because it was 11pm on student night but he was able to walk behind the counter and demand the contents of the till.
He showed the manager what looked like the handle of a knife in his pocket and then ripped out the till before fleeing with it into the street, where he found it contained no cash at all.
CCTV from the restaurant showed customers continuing to order their meals throughout the drama as if nothing was happening.
Macleod was arrested with the empty till within minutes and told police: 'What was I thinking about. I wish I had taken the right till. I'll come back tomorrow and get the right one.'
He went on to boast: 'It takes a lot of balls to walk into a McDonald's with just a pair of scissors and demand money.'
Homeless Macleod, aged 39, who has links to Dawlish, Teignmouth and Newton Abbot, admitted robbery and was jailed for 18 months by Recorder Mr Kevin de Haan, QC, at Exeter Crown Court.
The judge said: 'This has all the hallmarks of a most ham-fisted enterprise one could imagine. He stole an empty till and never produced the pair of scissors which were in his pocket.'
Mr Richard Crabb, prosecuting, said Macleod carried out the robbery at about 11pm on March 28 this year when the shop was full of customers who had just left pubs or were lured in by a student night promotion.
Macleod ripped out and stole the till drawer despite being told it was empty by the manager, who offered to go to his office to fetch £25 from his own wallet in an attempt to pacify him.
The manager and an assistant were both shaken up, the till cost £245 to repair and the shop lost about £350 in sales because it was forced to shut early.
Mr Warren Robinson, defending, said Macleod has a history of petty crime linked to mental health problems. He said: 'He is clearly a vulnerable man. His record is of being a nuisance rather than a danger to the public.'