Foxhounds blasted by farmer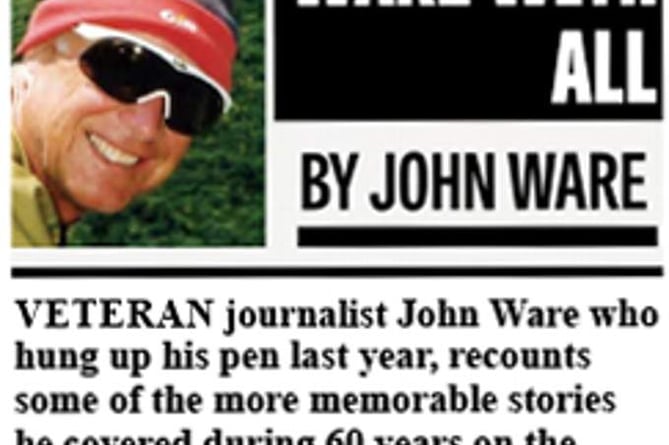 Subscribe newsletter
Subscribe to our email and get updates right in your inbox.
A FARMER who blasted a pack of foxhounds with his shotgun, killing one and seriously injuring another, during the 1986, Christmas period, vowed he would do it again.
The front page story read: 'Philip Wrayford, who is married to a local magistrate, says he was forced to fetch his gun because the hounds were running amok near his deerpark.
Five of the dogs were hit by pellets. One died from his wounds and another was seriously injured and needed surgery. The other three are recovering.
Mr Wrayford of Whiteway Barton, Kingsteignton, whose wife Christine is a JP, said he had no regrets about the shooting on his 200 acre farm. Police are investigating the incident which took place about mid-day during a hunt meeting.
He said he shot the dogs because he feared they would attack his herd of deer. He claimed he had previously warned the South Devon Foxhounds of Denbury not to enter his land again.
'I was in my bungalow having lunch when I saw a pack of hounds coming out of Kingswood forest and onto my land.
'They went across the road and furiously began to dig under the fence which surrounds my deer park.
'I immediately grabbed my automatic shotgun and fired one shot in the air to try and frighten them off, but it had no effect. I fired another shot above them, but they took no notice of that either.
'Finally as a last resort I was forced to fire into the pack and they broke off.
'I was not aiming to kill them and am sorry that one died, but I am entitled to take any steps to protect my livestock. They were running amok.
'I would do it again if necessary. I would have no hesitation in shooting any dog that is on my land and trying to attack my animals.
'The South Devon hunt was warned by me a few months ago not to enter my land again because I acquired a large herd of deer a year ago and I did not want them disturbed.
'But these huntspeople think they can do what they like.
'There was no stopping the hounds this time and they were out of control. They were either trying to follow a fox into the deer park, or were after the deer.
'There was nobody with them and a huntsman did not turn up until several minutes later.
'I heard his horn in the distance and he must have been a mile away when they arrived here.'
Mr Wrayford said he immediately called the police after the shooting.
He alleged he was threatened by two hunt supporters who arrived on the scene, but ordered them off his land.
'I am against fox hunting, but have not raised too many objections in the past when the hunt has gone over my land because two of my neighbours are hunt followers.
'But I made it clear they were not welcome when I bought the 22 strong deer herd down from Scotland. They are worth about £12,000 and are very timid creatures, easily frightened.
'If dogs got among them they would create havoc. Besides attacking the deer they would stampede them into the fence, causing death or injury. The whole herd would be wiped out,'declared Mr Wrayford, who a few years ago shot an Alsatian that was worrying his sheep.
David Herring, joint master of the South Devon Foxhounds confirmed that five dogs had been shot, but as the police were making inquiries he did not want to comment. He understood the matter was in the hands of the Crown Prosecutor.
A police spokesman said they had taken statements from people involved in the shooting and the matter was being considered.
Comments
To leave a comment you need to create an account. |
All comments 0