Gifts to freeholder courtesy His Lordship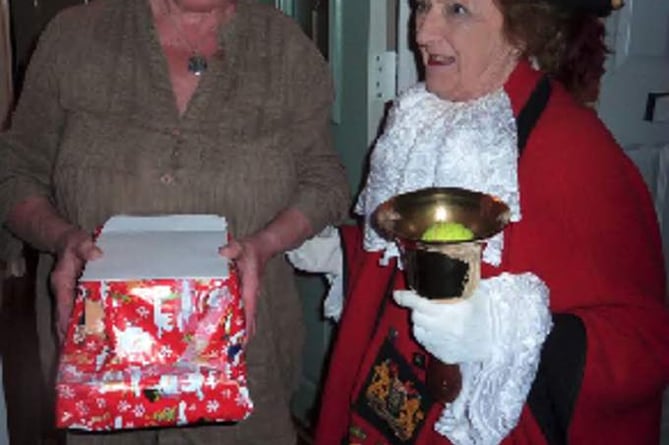 Among the recipients of Christmas gifts to Freeholders of the Manorial Borough of Newton Abbot was Sheila Bearne, of Grafton Road, who is pictured receiving her Christmas gift from the Borough Cryer Evelyn Davis on behalf of His Lordship
Subscribe newsletter
Subscribe to our email and get updates right in your inbox.
Earlier this month the Borough Cryer, Evelyn Davis, and her escort, Michael, presented Christmas gifts to 10 Freeholders of the Manorial Borough of Newton Abbot on behalf of His Lordship Keith Stokes-Smith, Lord of the Borough.
This has become a traditional gesture on behalf of the Lord and is always well received.
One of the Freeholders was Sheila Bearne, of Grafton Road, Newton Abbot, who was delighted to receive her Christmas gift from the Borough Cryer Eveline Davis.
Shiela revealed she had made a 'Santa' to brighten up the journey for the children on their way to school.
All Freeholders were pleased with their Christmas gifts from His Lordship and the weather was kind to on their rounds, around the borough.