Villagers brought to book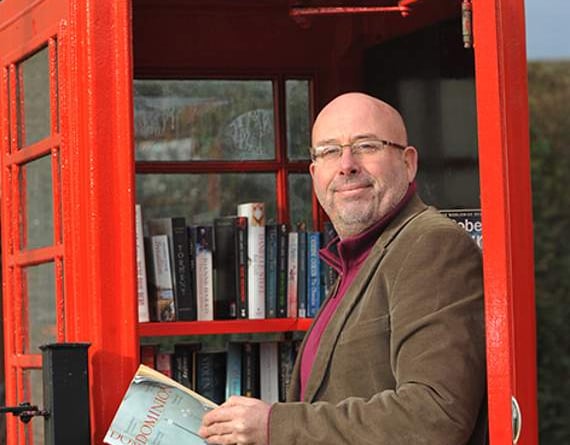 Adrian Patch with Liverton's mini library
()
Subscribe newsletter
Subscribe to our email and get updates right in your inbox.
AN OLD BT call box has had a new lease of life as a mini library.
The new facility in Liverton, provided for the local community by the village hall and parish council, has just opened as a book exchange, and already contains an extensive range of books.
District councillor Adrian Patch, who is chairman of the hall management committee, said: 'A couple of years ago BT made the kiosk available should the parish council wish to purchase it for a nominal fee.
'I was on the parish council at the time, and it was clear that there was interest among other members for us to do something with the kiosk.
'A little research revealed that these kiosks were being used for a range of things, such as hosting a defibrillator, information points, and even a mini-disco, complete with glitter ball! We decided on a combined book exchange and information point.'
Parish councillors helped on the project, relocating the kiosk from another part of the village to the hall grounds.
During the first lockdown last year, locals began putting unwanted, usable items in the village's bus shelter for people to exchange and make use of. Among the items were boxes of books which formed the basis of the library.
Cllr Patch has placed hand sanitiser in the phone box to ensure things are as safe as possible.
To convert the old box, one parish councillor, Richard Bainbridge, had his firm RB Engineering manufacture the shelves, and had them fitted just in time for the latest lockdown.
'He's done a grand job,' said Cllr Patch, 'Though in retrospect, the idea of turning the kiosk into a "nightclub for one" does not sound so daft – as things stand with covid restrictions, that would have been as close as we are allowed to get to a proper night out for some time to come!'