The day 'Corrie' went to the dogs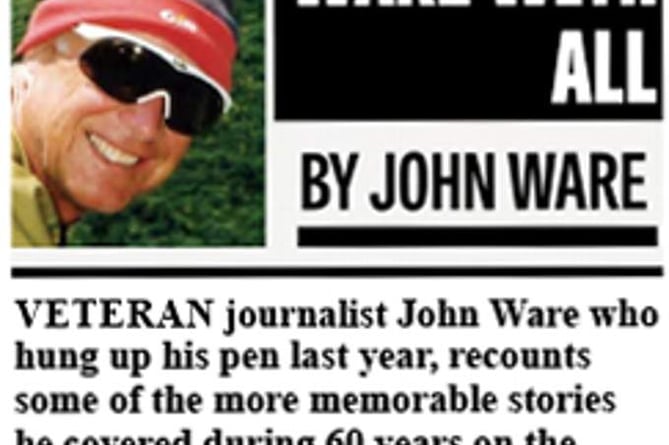 Subscribe newsletter
Subscribe to our email and get updates right in your inbox.
BACK in the mid 80s the Teignmouth Post had a celebrity editor who penned scripts for many TV soaps, and was the author of several books.
Malcolm Lynch was a modest man who retired to the resort from Manchester, and in an interview revealed he may have received the last letter penned by Coronation Street star Pat Phoenix, who played Elsie Tanner.
He was closely connected with the programme for many years, and became a close friend of the actress who had just died.
'Just before she went into hospital she wrote to me. She obviously had no idea she was so ill – her letter was cheerful and she was looking ahead to the future and even writing a book.
'I had a tremendous affection for her. She was a real star and when she died it shook me to the foundations.'
Coronation Street was the first ever TV soap opera, and shot to the top of the ratings. It also sold all over the world, and headed the international rankings, making it the greatest show on earth.
Malcolm wrote many of the scripts for six years and was also the programme editor for a year.
Like all fairy tales he recalled that it contained a from rags to riches element.
'Elsie Tanner Tanner was supposed to be the tart with a heart, and a bit of a tigress.
'Pat was a lot like that, but as she became wealthy she grew sophisticated and collected art treasures. Her hairdos were the most expensive and her clothes the most expensive and she began to sound her aitches.
'Pat Phoenix did not become Elsie Tanner, on the contrary Elsie Tanner became Pat Phoenix. She went in for beauty treatment, and while the rest of the cast grew older, Elsie became younger and more glamorous each episode.
'I decided to roughen her up again, but Pat wasn't having any of it
'She would storm in my office, script in hand and tell me her lines were wrong. She always won the argument by saying "ah well I could quit the street".
'This gave me a sort of diarrhoea feeling – I could picture the world headlines proclaiming "Elsie Tanner quits Coronation Street after a row with the editor". I would have been tarred and feathered, so gave in.'
His only victory over the star concerned dogs in the green room.
'It is set aside in all theatres and studios for the privacy and relaxation of actors, and is sacrosanct. Producers, directors and writers only enter by invitation, and even then talking shop is taboo.
'One afternoon Albert Tatlock limped in with a bitter complaint, and said I had to do something about Pat because she had brought her two dogs into the room and one of them had piddled on the floor. He suggested I put up a notice that no dogs were allowed.
'Tell you what, I said with divine inspiration. Why don't you all bring dogs in? I daren't tell Pat no dogs are allowed.
'Albert responded they did not have dogs, so I suggested they borrow them from neighbours
'The next week the green room sounded like Battersea Dogs Home before feeding time. I just kept my fingers crossed.
'About half an hour later Pat came into the office, a little dog under her arm and a large dog on a lead.
'She cried "That's the last time I bring my dogs to the studio. Those mongrels have all got fleas and I wouldn't like to tell you what one of them tried to do!"
'Pat was terribly generous. I remember when she once finished with a boyfriend, and bought him a pub as a parting gift.
'We had a great affinity for each other because we both clawed our way up from the same Mick ghetto in Manchester.'
It was that grimy slum of Ancoats, one of the worst in Europe in the 1920s, that inspired Malcolm to pen his first novel, The Streets of Ancoats.
He also wrote for Crossroads and Emmerdale, and in 1972 was made executive editor of The Archers, then threatened with extinction, with the brief to inject more realism.